Artist Statement TriggerChrome
C u r e w i t h P o i s o n
'I am self-taught and specialize in capturing peoples' wide and often contradictory range of emotions in a clear, color-conscious, cinematic-narrative style. I extract and create moments of authenticity during my sessions, enabling the subject to become engulfed in the healing aspect of the concept of stylized beauty (Selfies/Photoshop) and also contrarily, 'poison' (photography).
Relying heavily on improvisational elements that are rooted in impulses evolving over the course of the shoot, as much as an intuitive preconceived concept is my preferred approach to each session.
With that, experimental visual freedom I try to achieve a diversity within my compositions and lighting that focusses the viewers attention to the meticulously surrendered expressions of my subjects.

I don't necessarily want to capture a 'moment of truth', quite the opposite actually: I allow human emotions to peruse a heightened reality and capture that - surprisingly enough there is more of the real person to be found in that than in their perceived idea of themselves: the one they are usually using to 'mask' themselves in day-to-day life.
For me, art has become an adventure about finding and documenting similarities in the human soul - overwhelmed by expectations, traditions and the complex worlds that surround each and every one of us.'
Louis C. Oberlander
Los Angeles/Hamburg , 2018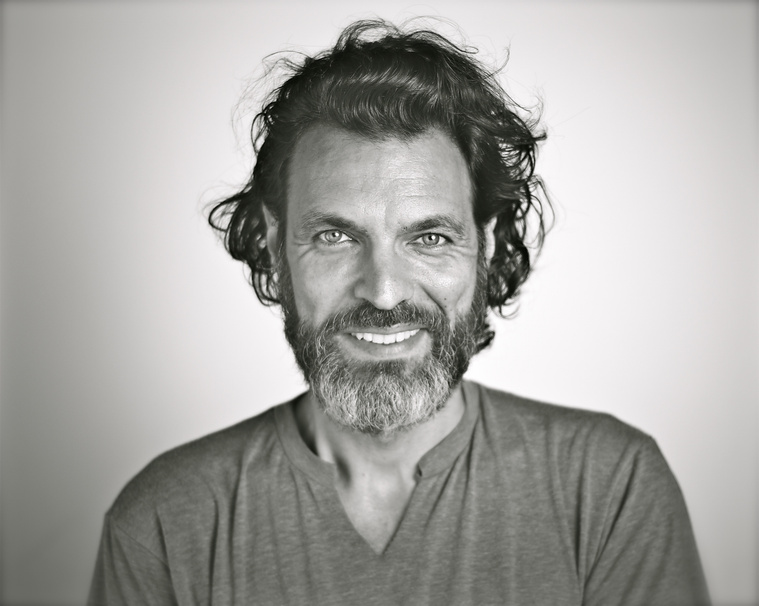 Louis C. Oberlander, aka TriggerChrome is a Bulgarian-born portrait and fine art photographer based in Los Angeles, USA and Berlin, Germany
After his move to Los Angeles in 2009 - whilst exploring film making as an actor/producer and high profile commercial model - he felt inspired to deliver an expatriate's view of life at the end of a continent and 'the industry' in a contemporary yet nostalgic way and started shooting friends in 2014.

He embraced photography which he felt was an innate and for him natural approach to artistic expression, in addition to going on extensive motorcycle trips, recording and producing music and DJ–ing.
His works follow a narrative, reminiscent of European and American cinema of the 1930-70s.
The experimental visual freedom of his composition and lighting show a diversity that focuses the viewers attention to the meticulously surrendered expressions of the artist's subjects. It also takes the viewer into a story he decides to convey.
Part of his natural and directorial approach comes from having performed on both sides of the camera and his other multi-disciplinary ventures. As an actor, performer and high profile model for clients worldwide (Mercedes-Benz, BMW, Toyota, Beyoncé, DirecTV, Samsung, Microsoft, Mastercard, AMEX, APPLE), as well as a photographer.
Legal Notice
Each image is legally protected by U.S. & International copyright laws and may NOT be copied or used for reproduction in ANY manner without the explicit written authorization of TriggerChrome / Louis C. Oberlander. All pictures on this Web Site are copyrighted ©TriggerChrome / Louis C. Oberlander and are for Web browser viewing only. Other usages of the images (including comp usage) must be negotiated. The images on this entire site may not be used for any purpose without express written consent. Unauthorized duplication or usage is prohibited by the Copyright law and will be prosecuted. We vigorously protect our copyright interests. In the event that an infringement is discovered, you will be notified and invoiced the industry-standard TRIPLE FEE for unauthorized usage and/or prosecuted for Copyright Infringement in U.S. Federal Court where you will be subject to a fine of up to U.S.$100,000.00 statutory damages as well as our court costs and attorneys' fees.